| | | | |
| --- | --- | --- | --- |
| | Query: louis agassiz fuertes | Result: 5th of 55 | |
Subject:
red-winged blackbird (Agelaius phoeniceus), Eurasian starling (Sturnus vulgaris)

Poster:
Wiki Photos (---@---.---)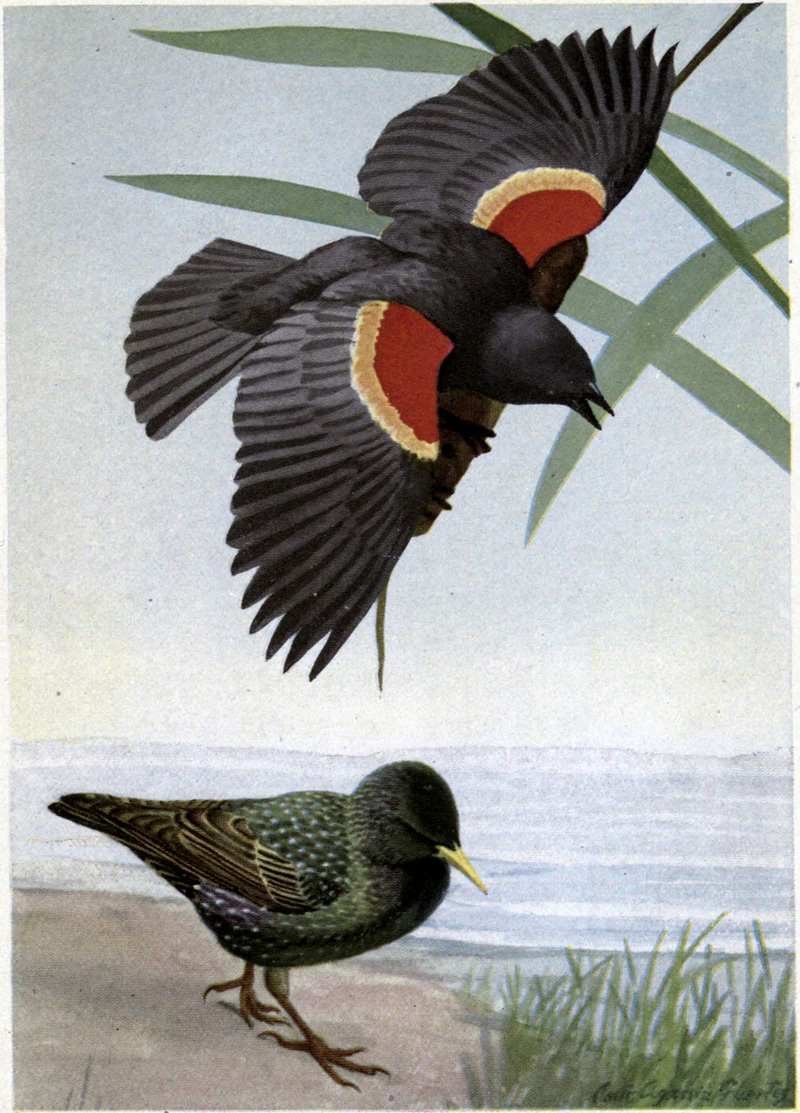 Resolution: 1576x2192 File Size: 1161092 Bytes Date: 2011:02:16 19:58:23 Upload Date: 2017:03:07 16:27:03

Description
English: Illustration by Louis Agassiz Fuertes of a Red-winged Blackbird and a Eurasian Starling, from The Burgess Bird Book for Children
Date 1919
Source The Burgess Bird Book for Children, http://biodiversitylibrary.org/page/18024806
Author Louis Agassiz Fuertes (1874–1927) https://en.wikipedia.org/wiki/Louis_Agassiz_Fuertes
Source: https://commons.wikimedia.org/wiki/File:Redwing_the_Blackbird,_Speckles_the_Starling.jpg

The red-winged blackbird (Agelaius phoeniceus) is a passerine bird of the family Icteridae found in most of North and much of Central America. It breeds from Alaska and Newfoundland south to Florida, the Gulf of Mexico, Mexico, and Guatemala, with isolated populations in western El Salvador, northwestern Honduras, and northwestern Costa Rica.

The common starling or European starling or starling (Sturnus vulgaris) is a medium-sized passerine bird in the starling family, Sturnidae. The common starlings breed in open habitats across its native range in temperate Europe and western Asia.
louis agassiz fuertes
5/55
^o^ Animal Pictures Archive for smart phones ^o^