| | | | |
| --- | --- | --- | --- |
| | Query: heliconius charithonia | Result: 1st of 7 | |
Subject:
Zebra Longwing Butterfly (Heliconius charithonia) - Wiki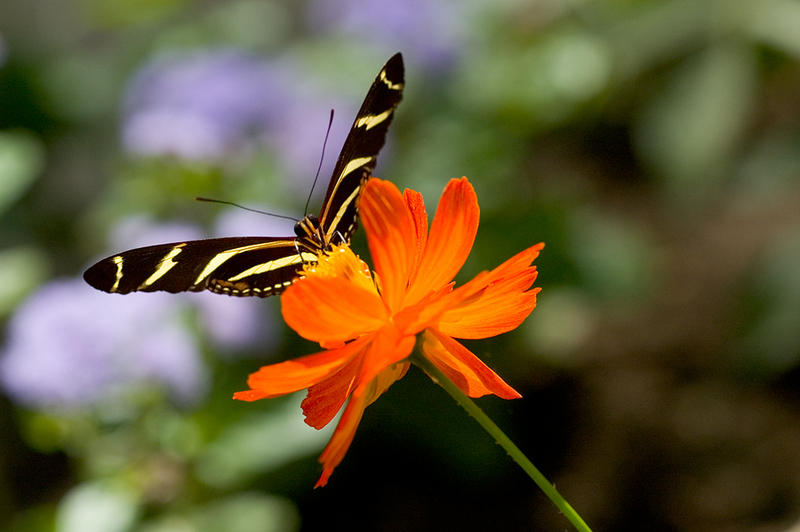 Resolution: 1000x665 File Size: 510180 Bytes Date: 2005:07:05 05:42:21 Camera: NIKON D70 (NIKON CORPORATION) F number: f/6.7 Exposure: 1/350 sec Focal Length: 90/1 Upload Date: 2007:10:13 20:50:14

Heliconius charithonia
From Wikipedia, the free encyclopedia

[Photo] Zebra Longwing Butterfly (Heliconius charithonia). Shot at the Minnesota Zoo Butterfly Garden. Image of a Zebra Heliconian holding on during a wind gust. Copyright ?? 2004-2006 April M. King(http://www.twoevils.org/), aka Marumari (http://en.wikipedia.org/wiki/User:Marumari), donated to Wikipedia under the GFDL.

Copyright (C) 2004-2006 April M. King
Permission is granted to copy, distribute and/or modify this document under the terms of the GNU Free Documentation License, Version 1.2 or any later version published by the Free Software Foundation; with no Invariant Sections, no Front-Cover Texts, and no Back-Cover Texts. A copy of the license is included in the section entitled "GNU Free Documentation License".



The Zebra Longwing Heliconius charithonia, (also known as the Zebra Heliconian) is a species of butterfly belonging to the subfamily Heliconiinae of the Nymphalidae. It was declared the official butterfly of Florida (U.S.A.) in 1996.

Distribution
The butterfly ranges over parts of North, Central and South America as well as the West Indies.

In North America the butterfly is found in the southern parts of the United States including Florida, Georgia, North and South Carolina.

In South and Central America, it has been recorded in Mexico, Costa Rica, Panama, Colombia, Ecuador and Venezuela.

Life History
The caterpillar feeds on Passiflora lutea, (yellow passionflower), Passiflora suberosa (corky stemmed passionvine), and Passiflora biflora (two-flower). The adults are unusual among butterflies in that they eat pollen as well as sipping nectar. This ability contributes to their longevity -- 3 months as an adult. Another unusual feature is that adults roost in groups of up to 70, and return to the same roost each evening.

Footnote In some publications the butterfly is referred to as Heliconius charitonius but this appears to be a mis-spelling of the original name given by Linnaeus - charithonia, hence not listed as a synonym.

http://en.wikipedia.org/wiki/Heliconius_charithonia


The text in this page is based on the copyrighted Wikipedia article shown in above URL. It is used under the GNU Free Documentation License. You may redistribute it, verbatim or modified, providing that you comply with the terms of the GFDL.
heliconius charithonia
1/7
^o^ Animal Pictures Archive for smart phones ^o^