| | | | |
| --- | --- | --- | --- |
| | Query: haliaeetus leucogaster | Result: 8th of 39 | |
Subject:
white-bellied sea eagle (Haliaeetus leucogaster)

Poster:
Wiki Photos (---@---.---)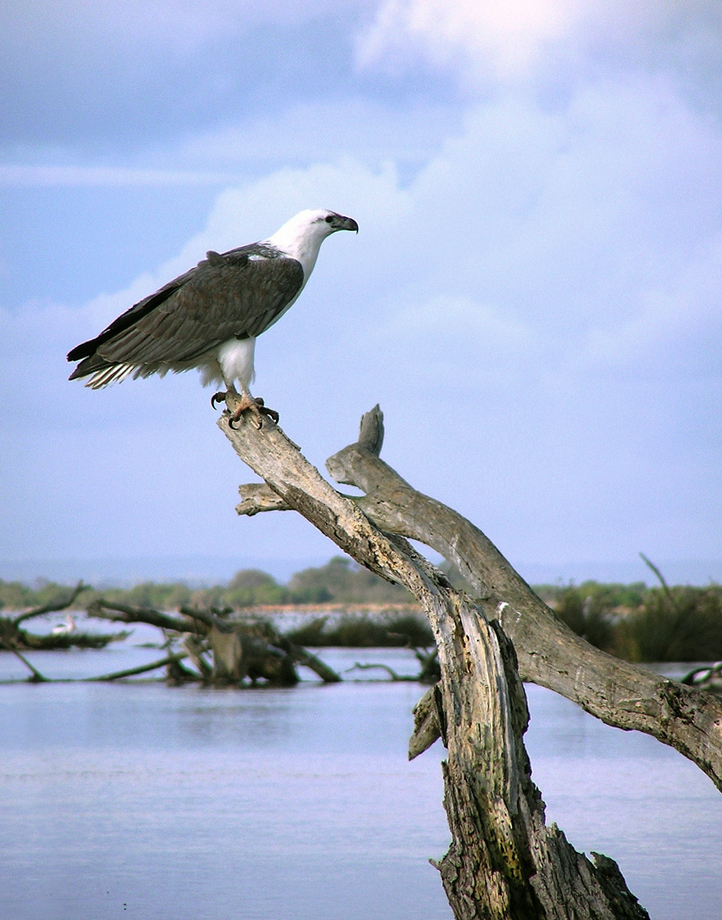 Resolution: 722x920 File Size: 566802 Bytes Date: 2013:06:28 13:57:44 Upload Date: 2017:08:27 02:31:57

Haliaeetus leucogaster
English: A White-bellied Sea Eagle in Bairnsdale, Gippsland, Victoria, Australia.
Español: Pigargo oriental, Australia.
Date
Source White-bellied Sea-eagle
Author Department of Sustainability & Environment
Source: https://commons.wikimedia.org/wiki/File:Haliaeetus_leucogaster_-Gippsland,_Victoria,_Australia-8_(2).jpg

The white-bellied sea eagle or white-breasted sea eagle (Haliaeetus leucogaster) is a large diurnal bird of prey in the family Accipitridae. A distinctive bird, the adult white-bellied sea eagle has a white head, breast, under-wing coverts and tail. Haliaeetus leucogaster is found from India, Bangladesh, and Sri Lanka in southern Asia, through all of coastal Southeast Asia and southern China, eastwards through New Guinea and the Bismarck Archipelago, and Australia.
haliaeetus leucogaster
8/39
^o^ Animal Pictures Archive for smart phones ^o^