| | | | |
| --- | --- | --- | --- |
| | Query: haliaeetus leucogaster | Result: 5th of 39 | |
Subject:
white-bellied sea eagle (Haliaeetus leucogaster)

Poster:
Wiki Photos (---@---.---)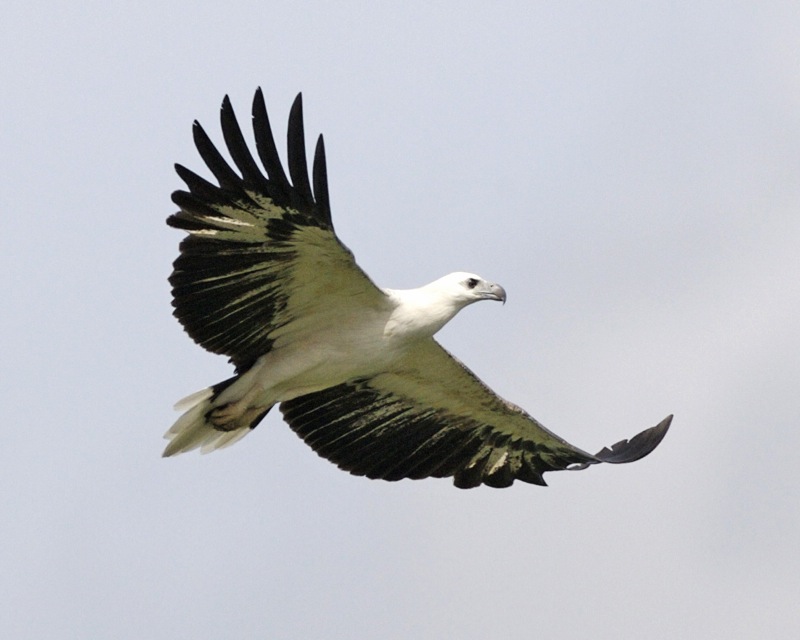 Resolution: 800x640 File Size: 83984 Bytes Date: 2009:02:22 10:45:17 Camera: Canon EOS-1D Mark III (Canon) F number: f/6.4 Exposure: 1/7999 sec Focal Length: 500/1 Upload Date: 2017:08:27 02:29:35

White-bellied Fish-Eagle - Sub-adult Haliaeetus leucogaster 22nd February 2009 Location: Lower Pierce Reservoir, Singapore Local name: Helang, Helang Siput, 白腹海雕 To compare adult plumage http://www.flickr.com/photos/lipkee/2084118558/ To compare immature/ juvenile plumage http://www.flickr.com/photos/lipkee/2303618757/
Date 22 February 2009, 10:45:17
Source originally posted to Flickr as White-bellied Sea-Eagle (Haliaeetus leucogaster)
Author Lip Kee Yap http://flickr.com/photos/64565252@N00
Source: https://commons.wikimedia.org/wiki/File:White-bellied_Sea-Eagle_(Haliaeetus_leucogaster).jpg

The white-bellied sea eagle or white-breasted sea eagle (Haliaeetus leucogaster) is a large diurnal bird of prey in the family Accipitridae. A distinctive bird, the adult white-bellied sea eagle has a white head, breast, under-wing coverts and tail. Haliaeetus leucogaster is found from India, Bangladesh, and Sri Lanka in southern Asia, through all of coastal Southeast Asia and southern China, eastwards through New Guinea and the Bismarck Archipelago, and Australia.
haliaeetus leucogaster
5/39
^o^ Animal Pictures Archive for smart phones ^o^