| | | | |
| --- | --- | --- | --- |
| | Query: equus ferus przewalskii | Result: 3rd of 32 | |
Subject:
Przewalski's horse (Equus ferus przewalskii)

Poster:
Wiki Photos (---@---.---)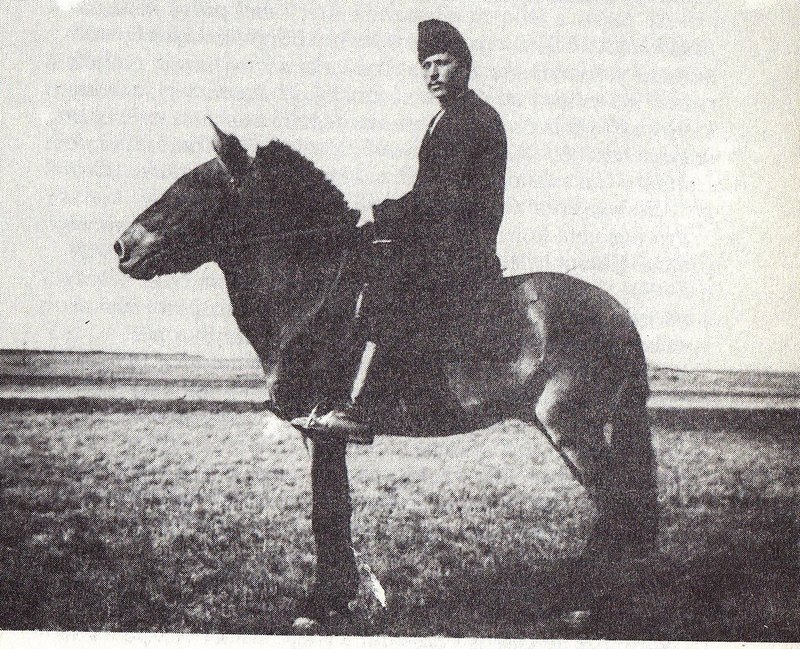 Resolution: 1310x1063 File Size: 756235 Bytes Date: 2009:02:14 02:15:53 Camera: CanoScan LiDE 100 (Canon) Upload Date: 2017:05:12 15:17:57

"Vaska", the first Przewalski's horse from the wild to have reached Europe and the only of such who could be used for riding; photo from Askania Nova. Caught in 1899, he travelled to Europe via Kobdo (Mongolia). In 1900 he reached Askania Nova, a year later he was given to the Russian tsar and placed in Tsarskoye Selo, and after a few years given back to baron F. E. Falz-Fein to Askania Nova.
Date circa 1904 or little later
Source my archive
Author G. I. Riberger
Source: https://commons.wikimedia.org/wiki/File:Equus_ferus_przewalskii_2.jpg

Przewalski's horse (Equus ferus przewalskii) or Dzungarian horse, is a rare and endangered subspecies of wild horse (Equus ferus) native to the steppes of central Asia. Common names for this equine include takhi, Asian wild horse and Mongolian wild horse.
equus ferus przewalskii
3/32
^o^ Animal Pictures Archive for smart phones ^o^