| | | | |
| --- | --- | --- | --- |
| | Query: Acrocephalus familiaris | Result: 2nd of 3 | |
Subject:
Laysan millerbird (Acrocephalus familiaris familiaris)

Poster:
Wiki Photos (---@---.---)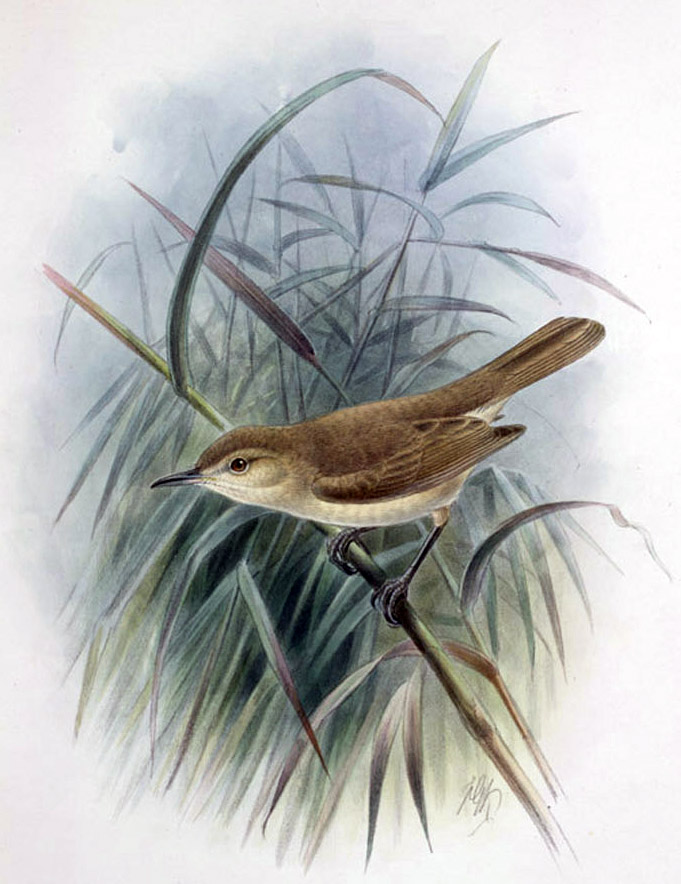 Resolution: 681x884 File Size: 152241 Bytes Date: 2013:05:13 02:24:27 Upload Date: 2017:02:04 02:53:00

Description
Laysan-Rohrsänger (Acrocephalus familiaris familiaris)
Date 1893-1900
Source Walter Rothschild. The Avifauna of Laysan and the neighbouring islands with a complete history to date of the birds of the Hawaiian possession. London: R.H. Porter, 1893-1900.
Author John Gerrard Keulemans (1842-1912).
Source: https://en.wikipedia.org/wiki/File:Acrocepahlus_familiaris,_Rothsch..jpg

The Laysan millerbird (Acrocephalus familiaris familiaris) was a subspecies of the millerbird, similar in appearance to the remaining subspecies, the Nihoa millerbird. Its dorsal side was brown, and its belly was grayish. Its name derives from its favorite food, several species of moths of the genus Agrotis (such as the endemic and likewise extinct Agrotis laysanensis) commonly referred to as "millers". Order: Passeriformes, Superfamily: Sylvioidea, Family: Acrocephalidae, Subspecies: Acrocephalus familiaris familiaris (Rothschild, 1892), Synonyms: Tartare familiaris Rothschild, 1892.
Acrocephalus familiaris
2/3
^o^ Animal Pictures Archive for smart phones ^o^